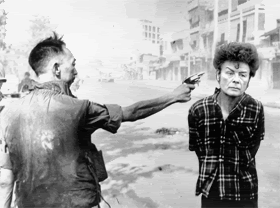 Vietnam have decided that there will be no Christmas lights this year.
They will only be hanging Glitter . . . Arf
o and one more - Whats yellow and runs on a 13 amp fuse?
yes its good old George Best . . . god rest your soul mate - let it go - the bell for last orders went ages ago !
(o and just for
Quinnparker
for pointing out on this occasion that i hadnt attributed a credit for the above animation - read teh comments below this post will you -
before
you go making accusations - i travelled to
glasscocx
and still couldnt find the origianl author - so apologies tyo those who give a flying fuck)