A friend of mine Queenie decided to set off round the world a few months ago and leave these shores for hotter and clearly more beautiful places - Have a read of this and wish that you were there too - I know i do !
hello all,
this is very difficult as i am in paradise and high speed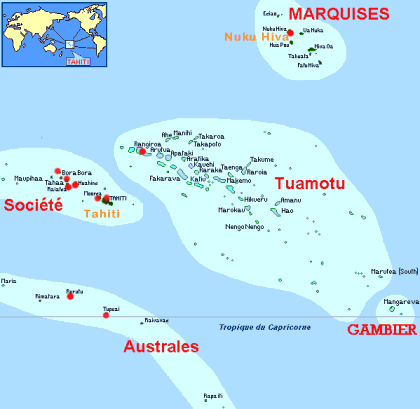 internet has not arrived here and i am using a french key board and of course i would rather be lazing around the lagoon than sitting in a sweaty internet cafe.
I am in moorea at the moment, having left the boat in Tahiti on Monday, the voyage across the pacifi
c was increadible and took a while longer than planned. Where do i start? a few of the many highlights so far: the stars and planets on a clear night the phosphoresense in the water on cloudy, dark nights panoramic sunsets and sunrises, because of the watch rota 2 out of 3 days i saw both clinging to the helm on rough night watches frantically pulling in the sails during tropical squalls sitting on the bow spit listening to Miles Davies - a kind of blue ; blue sky blue sea going up the rigging for some time alone or a quiet chat eating freshly caught tuna sashimi ridiculous discussions on long quiet night watches windy days wh
en we quietly flew through the waves calm days when we could dance on deck or stop the boat and swing off the yards into the sea the birds and the fish, particularily the flying fish that accompanied
us through out the voyage, there is a surprising amount of life in the deep pacific crossing the equater- we all had to undergo a secret initiation ceremony horrible but fun but meant we were aloud our first drink in more than 20 days
music, singing and story time low tech evening entertainment
a few low points:
wet night watches my bunk more like a coffin than a bed, no room even to sit up lack of privcy, decent food and fresh water getting stuck in a tropical cyclone with the wind against us our engine on full power just so
that we would not go backwards which put too much strain on the engine pump which broke causing panic through out the boat
Our first stop was Nuka Hiva in the Marqueses a haunting beautiful place of steep strange shaped volcanic mountains
The Marquesans are an amazing race who decided at the end of the 19th century that their race should not continue. after having their population reduced from hundreds of thousands to a few thousand by white mans diseases they
decided enough was enough and they killed and ate all new born babies. they have since decided they still want to
exist and the islands are littered with the remains of their once formidable civilsation. We moored in two different bays
and had an increradible time; snorkling with huge manta rays everyday - one day there was seventeen
of them swimming with us walking through the remains of an ancient settlement and deep forest to get to the worlds se
cond highest waterfall to swim in the pool at the bottom coming across totally tatooed hunters on horses with backs of dogs in the forest chatting to the amazingly friendly locals
Next stop apataki a deserted coral atol for snorkling on an amazing reef where i met a charming shark then on to Moorea and finally tahiti. i have had so many adventures you have not even heard half of it. I am off to Bora Bora tomorrow then on to Rangiroa and then Rurutu and finally new zealand. i may be gone a while hope all is well with you
So what about that ! I dont even know where the fuck the Marquesa's are - well i googled and they are roughly half way between Australia and South America in the midle of the South Pacific. Woo !